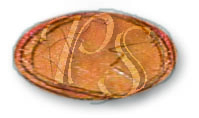 Philippa Stevenson
Award winning journalist & community website editor
Philippa Stevenson is an experienced journalist, editor, and television presenter. She is founding editor of community news website, Tamahere Forum.
EMAIL Philippa Stevenson
Philippa Stevenson's career highlights include:
Australia and New Zealand Internet Awards 2015, winner community website category.

Award winning investigative journalist: 16 journalism awards including two Qantas Media awards; awards for science, environment and agricultural journalism.

Editor of two, national, rural papers; agricultural editor of the New Zealand Herald and Waikato Times; a reporter for Radio New Zealand National; NZ Herald columnist and a television presenter/producer; media trainer with JAG Media.

Panelist on The Panel with Jim Mora, RNZ National.

Presenter/producer of the Bull Pen agri-media discussion panel on the Country Channel.

Stevenson's Country, a slice of life column, published twice weekly in the NZ Herald. A popular, award-winning column that drew comment from all over New Zealand and overseas.
Powdergate, a multi-award winning investigative series on an alleged $44 million scam within New Zealand's dairy industry first reported in 2001 in the NZ Herald.
Northern Exposure, a fortnightly column on environmental issues ran for more than two years in NZ Farmers Weekly.

An

investigation of the legacy of decades of use in the timber industry of the toxic anti-sapstain chemical pentachlorophenol (PCP) resulted in two, multi-award-winning stories that revealed the official record hid the extent of the environmental pollution and the suffering experienced by workers.

An investigation into stockpiled, old, disused and dangerous chemicals on farms and the total lack of disposal options available to farmers was instrumental in bringing about methods for collection and disposal initially in the Waikato, and subsequently nationwide.

Former director of Freelance Market Ltd, a story syndication and service business for

freelance journalists, photographers and broadcasters.

Co-organiser of th

e annual freelance journalist conference, New Zealand's biggest annual gathering of journalists.

Guest lecturer on journalism and judge of journalism awards.

Sponsored by the German and Fren

ch Governments to study biotechnology and elements of the Common Agriculture Policy, 2002.

Agricultural Communicator of the Year 1994.

The first journalist to be awarded a Waitangi Fellowship, used to study the meat industry in Europe, in 1992 NZ's most important market.
---
EMAIL Philippa Stevenson
---